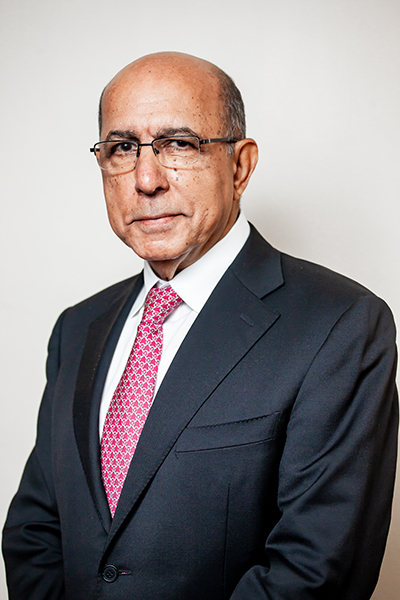 KRISHNA SAVJANI OBE SC
Partner
Blantyre, Malawi.
T: +(265) 01824555/01824281
E: savjaniandco@africa-online.net
E: savjani@globemw.net
Krishna Savjani OBE SC, Barrister-at-Law (England), Senior Counsel (SC) (Malawi), the Honorary British Consul is the firm's Sole Equity Partner. Mr Savjani was awarded the OBE by Her Majesty Queen Elizabeth II. Mr Savjani was the chairman of the Malawi Stock Exchange for 10 years. He was patron of the Economic Association of Malawi. He is also the honorary legal advisor to the British High Commission. He was a Commissioner of the Public Service Reform Commission appointed by the president of Malawi. He is a member of the four-person advisory committee on the appointment of senior counsel.
Mr Savjani is the founding partner of Savjani & Co. He has over 40 years' experience in banking transactions, project and structured finance and securitization / corporate and commercial work / mergers and acquisitions / share sales / restructuring / capital markets, listings (bonds, bonus issues, rights issues), mining, PPP transactions / energy / state – project development agreements / infrastructure – dry port and taxation among others. Mr Savjani is also an experienced litigation lawyer and has represented clients in all courts in Malawi.
Sources say: "He is exceptional in his ability and capacity," adding that "his knowledge is second to none in the country".