Savjani & Co. is a leading Malawi law firm which was established in 1978. Since Chambers Global began rating Malawi law firms in 1999, Savjani & Co has consistently been ranked at the highest rating of Band 1. The International Financial Law Review (IFLR 1000) rates Savjani & Co. as a Tier 1 firm. We are the only Malawi law firm to be rated at either Band 1 or Tier 1.
Savjani & Co. is one of Malawi's largest law firms and was established by Mr. Krishna Savjani OBE SC. Based in Blantyre, the country's commercial capital. He is rated by Chambers Global as a Band 1 lawyer, and has consistently been so rated since 1999. The firm offers insight into the opportunities and intricacies of Malawi's economic and legal environments.
Savjani & Co.'s high regard is as a result of our continued drive to be and remain a world class law firm. We consistently provide top quality, focused and consistent legal advice, high level technical legal skills, impeccable client services and commercial astuteness. 
ALN is an integrated alliance of the preeminent full-service corporate law firms in 15 African countries: Algeria, Côte d'Ivoire, Ethiopia, Guinea, Kenya, Madagascar, Malawi, Mauritius, Morocco, Nigeria, Rwanda, Sudan, Tanzania, Uganda and Zambia. ALN also has a regional office in Dubai, UAE, which serves as a gateway to the Gulf region and beyond.
Together, ALN firms provide clients with seamless practical and business-focused legal, advisory and transactional services across Africa. The alliance specialises in blending deep local knowledge and reach with sector-specific expertise, to successfully guide clients in navigating locally and across borders.
ALN won the Africa Network/Alliance of the Year at the 2021 IFLR Africa Awards for the second time since the launch of the awards in 2020, in recognition of its legal innovation in cross-border transactions and a similar award at the 2018 African Legal Awards hosted by the UK's Legal Week. Chambers Global has consistently ranked the ALN alliance as Band 1 in the Leading Regional Law Firm Networks – Africa-wide category.
Click here to read more about ALN.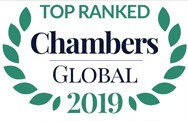 Chambers and Partners Publishing of England, publishers of an annual directory of leading lawyers in the United Kingdom, also publish "Chambers Global" – a directory of the world's leading law firms and lawyers. Listing in the directory is by selection of the publishers and no fee is payable or charged. Since commencement of publication in 1999, it has rated Savjani & Co. as Malawi's only Band 1 law firm, and it has since 1999 consistently rated Krishna Savjani as a Band 1 lawyer.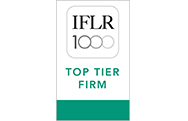 The International Financial Law Review (IFLR 1000) was first published in 1982 and is a market-leading financial law publication for lawyers in financial institutions, corporates and private practice. IFLR 1000 has listed and rated Savjani & Co. as a Tier 1 firm (the only Malawi firm with such rating). Such listing is by the selection of the publishers.