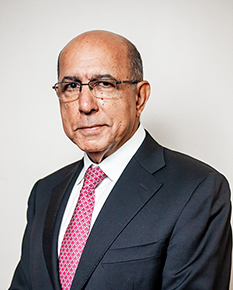 Firm Overview
Savjani & Co. is a leading Malawi law firm which was established in 1978.  Since Chambers Global began rating Malawi law firms in 1999, Savjani & Co has consistently been ranked at the highest rating of Band 1.  The International Financial Law Review (IFLR 1000) rates Savjani & Co. as a Tier 1 firm.   We are the only Malawi law firm to be rated at either Band 1 or Tier 1.
"Savjani & Co. lawyers demonstrate strength in commercial litigation, and are exceptional in ability and capacity. Their knowledge is second to none in the country."
Practice
We focus on issues relating to Administrative Law, Contracts, Construction, Infrastructure, Intellectual Property, Energy, Tort (negligence, defamation etc), Mining, Commercial, Competition, Employment, Banking, project and structured finance and securitization, Corporate/mergers and acquisitions/share sales/restructuring, Trusts, Insurance, Capital markets, listings (bonds, bonus issues, rights issues) and Real property.
Meet Our Team
"Across corporate and commercial fields the team produces an international standard of work and are a pleasure to work with, sources enthuse." - Chambers Global